SOCCER MADE EASY
Websites, Registration, Youth Soccer Management Tools, & More!
Dedicated To Soccer
Sports Connect is a key component of the U.S. Soccer Connect initiative of advancing and growing the game of soccer. By simplifying and streamlining the administrative work behind running soccer programs, we believe we can help clubs invest more time and energy on the field where it matters, have a better experience of being involved in local sports, and grow participation in local communities.
U.S. Soccer Connect is a sport-wide initiative powered by Stack Sports, developed in conjunction with U.S. Soccer, dedicated to advancing and growing the game of soccer at every level.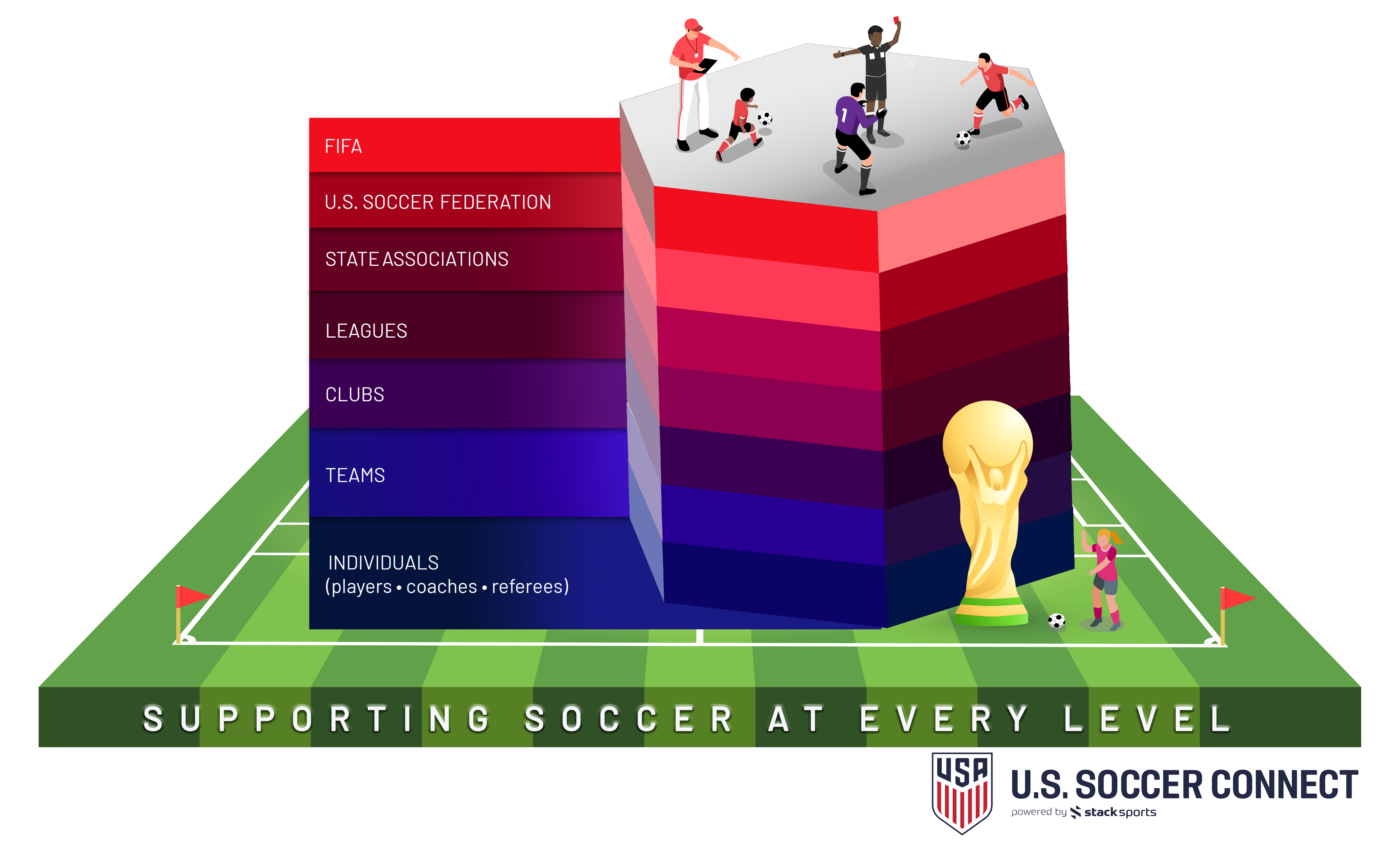 BUILT FOR ANY DEVICE
Bring your schedule updates, roster management, customized team chats, and more all into the palm of your hand.
Help connect athletes with collegiate teams through online profiles, easy communication tools, and more.
Simplify official management with online scheduling, assessment, and payments.
Create a campaign for your school or team in minutes and securely raise money online.